age: 35
pregnancies 3
births 3
childrens ages: 14, 12, 9 (all boys!)
(this makes me nine plus years postpartum)
There is a fire in all of us. Sometimes I only have enough to keep the pilot light on. Sometimes I'm a torch. A bonfire. Sometimes, I am a wildfire- unruly and all-consuming.
I've been a mother for almost 14 years- I suppose it's more accurate to say almost 15 years- how could I leave out the 9.5 months of my first pregnancy! I have three sons and the age span between the oldest and youngest is less than 5 years.
Today I am on fire! High and blazing. Excited and eager to live and breathe and make each day count. I make fitness a high priority, but I find that the aesthetic benefits are just a side affect of what taking care of my body does for me. I like feeling good in my own skin and when women ask me how it is that I am in such good shape after having 3 kids I do not hesitate to say "I work my ass off" with a totally straight serious face. That is exactly what I do. I'm a runner. I run about 20-30 miles a week. I MAKE the time for it- it's as important as wiping my butt, or brushing my teeth or taking a shower. While we could survive without doing these things, if we fail to do these things regularly, we put our health at risk. I feel the same way about exercise. It's an important part of maintaining your life. I also watch my diet- I make healthy choices and enjoy treats and indulgences about once a week. I keep anything that I absolutely love devouring out of my home.
I can't help but notice that I'm in better shape than most of my oldest son's female friends. I've heard people say to him "is THAT your mom?" and I must admit, it gives me a confidence boost.
There have been times when my fire was weak. I was that down, self-deprecating out of shape woman that looked at fit women and wondered if I would EVER feel or look as good as they do. I thought they had some special gift that I did not. Genetics. Will power. Money to hire a trainer or a personal chef. Blablablabla. But they aren't special. They're no better or worse than you or I. You cannot see inside their hearts. They may be fit for the wrong reasons. None of us are perfect. The photos you see that show flawless bodies are like a mirage. They aren't real. What truly matters is what is in your heart. How is your fire? Does it burn for you and your passions and your goals, whatever they might be?
You can't show the "shape" of a person's heart in a photo. But if we wanted and if we are brave, we can show our hearts by showing who we really are. Some of the "worst looking" photos of me capture priceless moments. Who cares if it's taken at a bad angle or my hair is unkempt? Did you ever stumble across a social network profile and notice that EVERY photo of that person shows them with flawless makeup, perfectly groomed, at their best angle, or smiling just perfectly? What does it mean when we hesitate to share our "real" moments- the ones where vanity and image are irrelevant because we're too busy uhm… living???
I am not afraid of "looking" bad while living well. Upon finding this site, I too quickly realized how easy it is to see and believe photos like this: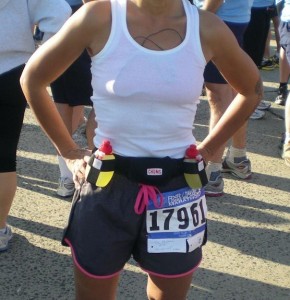 or this: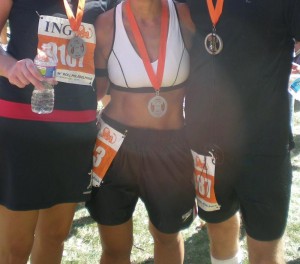 Not bad, right? That's me! I am 5'3″ and had 3 babies. The first one was 10 lbs 1 oz. I was 206 lbs right before delivery. The second one was 8 lbs 13 oz. Since I was chasing a toddler through that pregnancy, I only weighed in at 170 lbs before delivery. The third one was induced EARLY and weighed 8 lbs 3 oz and I was well over the 200 lb mark 2 weeks before his due date!
But we forget that there is NO such thing as perfection and here is the proof: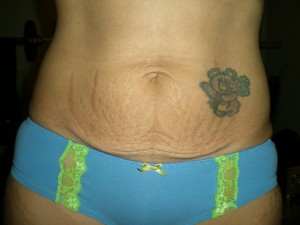 My tattoo is almost 16 years old and has some impressive battle scars, don't you agree?
Here is a side shot of my lower abs and thigh: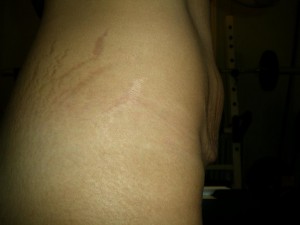 What CAN'T you see in all of these photos? My heart. My fire. My passion for feeling alive. You can't plainly see it from the outside on anyone can you? There is no way- perhaps because it is beyond what our eyes can see. The shape of our bodies and what we see in the mirror shouldn't be the most important thing. We need to nurture the shape of our hearts.
Updated here.