Who is this person you're sending your nude photos to?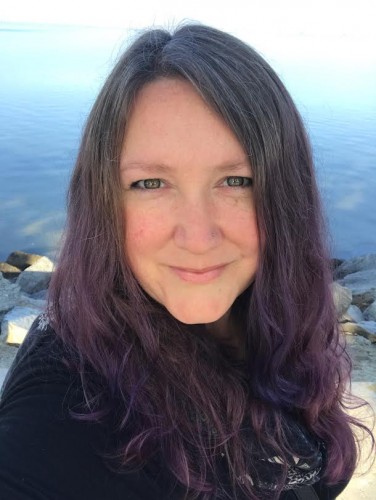 Well, my name is bonnianne but you can call me Bonnie. I am a single mother of two nearly fully cooked children who are turning 21 and 18 years old this year. I am autistic and I have ADHD, but these were undiscovered until I was already in my 40s! I am a photographer (with a sadly broken camera), a knitter, an artist. I play too much Animal Crossing New Horizons. Or just the right amount. Depending on your definition. I graduated from San Diego State University at 40 years old with a degree in English and a minor in Women's Studies. I have always felt passionately that I want my children to grow up with a balanced view of what women should look like. I am passionate about intersectional feminism and I believe it's not feminism if it's not intersectional. I want to change the world. I also blog, extremely irregularly, at ZebraBelly.com. I am working on writing my autobiography as a child of a hoarder. Anything else you would like to know? Email me!
December 2007:

~~*~~*~~*~~*~~*~~*~~*~~*~~
This photo below was taken on July 5, 2006 – the birth of SOAM.