My name is Marie.
I was a mum at 18, and again at 21. Being slim before pregnancy and proud of my body, my confidence went downhill when I got the stretchmarks. I came across this site and suddenly didn't feel like an anomaly. So I'm sharing, because I look at these other pictures and see that they are beautiful. I've wasted far too much time hating this body.
I breastfed my second daughter for almost 2 years, but pregnancy didn't have too much of an effect on my boobs, except to line them. It's not the most flattering angle for them. This was taken today, 51/2 years after my second birth.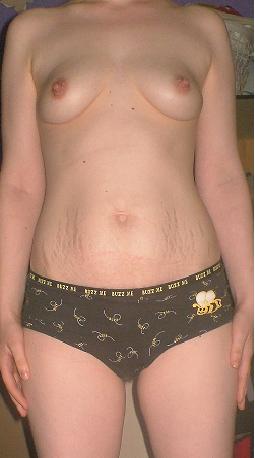 This one is not as clear, but is from about 3 years ago.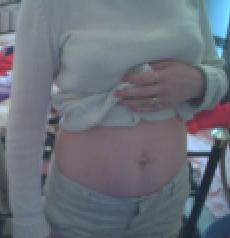 and boobs.