Age: 39 years old
First child.
I am fascinated by the changes to my body (especially my boobs) that pregnancy, birth and breastfeeding are making.
I took these photos as a record for myself but also to share with a young friend of mine who told me " Oh, you can exercise and get your body back."
My response to her was "Well, if you think there's an exercise that will change my boobs back, I think you believe in magic. ;)
I've left it late in life to have my first child – I'm 39 – and I feel it's a little easy to accept my body because I had it good while I was young.
Now I am ageing anyway and at least I have something to show for it – and making another human is quite an achievement! :)
I do worry though that women have unrealistic expectations of what they can control and change about their bodies and I think it's important to learn how to embrace the mamma body.
In some ways, I disagree that women should even have to show their bodies at all. Why are we always under such scrutiny other than to drive an industry?
But if sharing images of ourselves makes someone else feel less alone in their situation, then it's worth it!
So here are some photos that I am happy to share.
The first one was taken when I was 28 years old (and long before having children) – proof that I too once had perky boobs. ;)
And the next shot was taken at age 39; 5 weeks postpartum, post C-section, currently breastfeeding.
I'm not sure of my weight but I think I'm about 6kg heavier than I was before getting pregnant (now about 74kg, was 68kg) and about 16kg heavier now than I was 10 years ago when the first shot was taken (was 58kg).
The other photos are of different stages. One old photo is from when I was 28 years old. Then 5 weeks postpartum. Also 5 weeks and 31 weeks pregnant.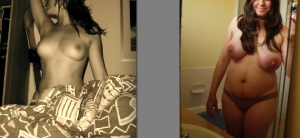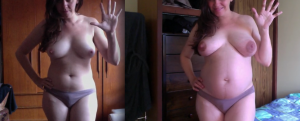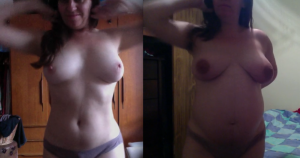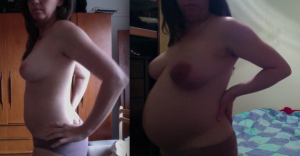 (Comments closed by request.)