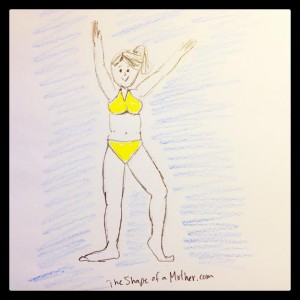 ~TIAW on Tumblr, Pinterest and Facebook.
~SOAM on Twitter and Facebook.
~Participate here on SOAM.
Around the Web:
~Alarming Number Of Women Think Spousal Abuse Is Sometimes OK. "Even in countries where the vast majority of women don't approve of spousal abuse, the share that do find it potentially acceptable isn't exactly tiny. It's about 1 in 10 in the U.S. and about 1 in 5 in Germany."
~On a much lighter note – I don't know if you have ever seen any Honest Trailers, but this one is particularly spot on.
~This mama sharing her story just like you all do. <3 ~This is my new favorite underwear – features diagrams of anatomy!
~And this post about bikini bodies is an absolute must read. MUST. READ.
See something that belongs in the Feminist Fridays? send it to me either at my email address (theshapeofamother@gmail.com) or over on the Facebook page.