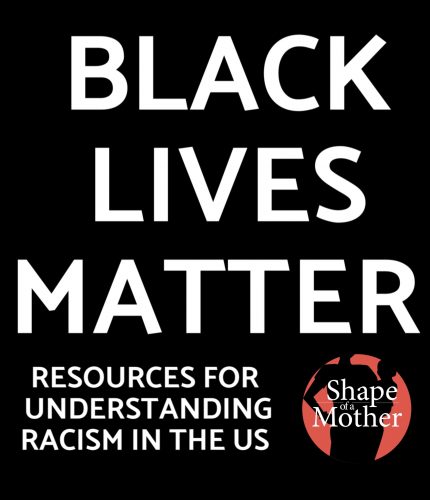 I'm officially back, Readers!
I apologize for not having a whole beautifully written statement on the events that have transpired here in the US and across the globe this week. I have long stood with the #BlackLivesMatter movement and I have been sharing everything I can on SOAM's space on Facebook, so check that out for more resources including an album I am creating with various thoughts and perspectives on racism in the US.
For understanding racism more fully, including historical context:
A Timeline of Events that Led to the 2020 "Fed-Uprising" (Hint: it starts in 1619)
Ben & Jerry are not fucking around.
John Oliver killed it last night with his post on the events in the US this past week. Other timely John Oliver recommendations:
Ferguson, MO and Police Militarization
Police Accountability
Sheriffs
Confederacy
Here is a list of Ted Talks to help you understand racism in America
A list of Facebook pages to help parents discuss racism and decolonization.
Resources for protestors:
Teen Vogue killing it again: How to Safely and Ethically Film Police Violence
Broadcastify is a website that allows you to access thousands of local police scanners. I often listen to my local police when I hear a lot of sirens, but during the riot in La Mesa, CA the other night, it was especially helpful.
How to talk about racism, riots and looting, and other related topics:
Why you should stop saying "All Lives Matter" explained 9 ways.
How to respond to "Riots never solve anything!"
Affirming Black Lives Without Inducing Trauma
Tone Policing Is Just Another Way To Protect Privilege
Let me know if there is anything else I should include here. There is a lot to take in here, but I'm sure it's just the tip of the iceberg.
Keep doing the good work, readers!