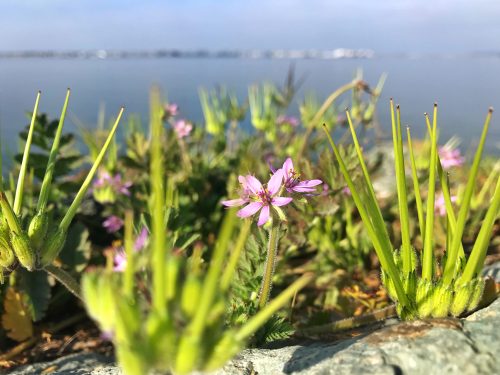 Ugh.
Life is messy.
There's this idea that we are supposed to grow up, get a degree and a career, find a husband, make some babies, and live happily ever after.
I did it wrong. No- differently.
I dropped out of college, married as an escape from an abusive childhood, had beautiful babies, grew up and began my life.
I've just turned 42 and I'm only one year out of University and LET ME TELL YOU IT'S BEEN A HELL OF A YEAR.
Because another thing about Life is that not only does it come in whatever order it comes in, but it likes to throw curveballs, too.
Immediately after university I found a part time job tutoring junior college students in writing (and oh man it was like my FAVORITE job I've ever had). I intended to use the other part of my time to grow SOAM.
But here's the thing.
Turns out I'm neurodivergent. I'm seeking diagnoses right now but I'm confident that I have ADHD and likely autism as well (grown women discovering this about themselves in middle age or later is a Whole Thing).
I've watched over the years as bloggers who were just beginning at the same time I was succeed well beyond me, but I've felt paralyzed all these years because I don't understand how to move forward. How do I write a book? How to I create and launch new projects? Etc. I've spent literal years saturated in my own shame for not succeeding but I didn't know what else to do. I came to believe I was just "bad" at being self-employed.
I now recognize this as executive dysfunction. And I know it's not my fault. My brain is just built differently. Having this information is key to moving forward in literally every aspect of my life. It's absolutely a positive thing, but it's also a huge thing. With understanding one's own neurodivergence later in life comes the need to deconstruct one's own psyche, learning how it works, what it needs. It takes time to rebuild it. Right now I feel like I have pieces of my psyche, my soul, littering my living room, like a car's engine in a hobbyist's garage. It's a lot.
But that's not all that happened last year.
I also found out my bones are dying and, later, that my hormones are trying to kill me via PMDD.
Like I said. Hell of a year, I tell you what. (Hank Hill voice)
I tried to go into my tutoring job one day in November and before I even clocked in, I began sobbing out of nowhere. I couldn't stop. In fact I didn't stop for a whole week until my stupid period started. I had to leave my job behind.
This all comes on the heels of three years of dealing with my child's disability which has been wildly unstable at times.
I am burnt out, y'alls.
I am seeking disability payments, but that is a Whole Process and can take years. I looked into cash aid, but they would take my other income from me and now allow me to make more (and also not give me more than I currently get. ??? Vogons never make sense).
So I am shifting gears again. I tried it in the "real world" and the Universe not so gently nudged me back here, because it knows that this is where I belong.
Understanding that I have problems with executive function not only lifts years of shame off my shoulders, but it also allows me to know that I need to seek resources and what resources to look for. I'm excited to re-begin my career with this new understanding of myself; I can't wait to see what I am really capable of – what SOAM is really capable of!
Back here to SOAM, back to where my heart is and where my psyche is nourished. Working a flexible schedule allows me to support my body and mind in my healing and growth, and to support my children in their various needs (and disabled kids have SO MANY appointments) while not further stressing myself into a world that was built for neurotypicals and not neurodivergents. This is my path to healing myself and my family, but also to do the good work in the world that I am passionate for.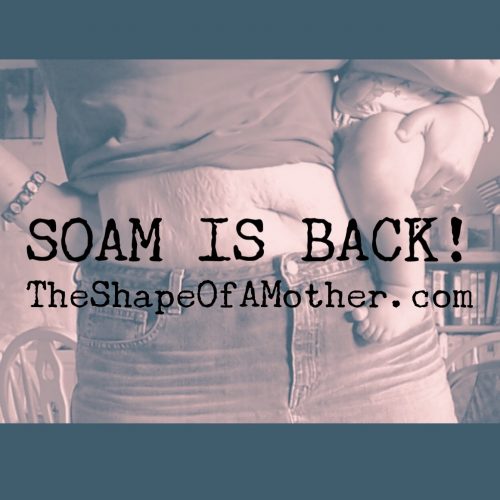 Future goals for SOAM are (and have always been) to create more online community and education through webinars, book clubs, Q&A, and more. I also hope someday to create more irl community through talks, classes, and conferences. Most immediately I am creating a body positive message board for my Patrons (more on that below).
Beyond SOAM, I'm also working on a memoir about my childhood in a hoarder home, a novel about a midwife navigating a post apocalyptic world, and other writings to be published in various places. All of my work comes from an intersectional feminist perspective and you can read some samples (more coming) at my website, BonnianneRatliff.com.
As a part of my recommitment to SOAM, I'm re-launching my Patreon with the hope that I can find some financial stability doing what I love to do and what I am good at doing. If SOAM has meant something to you, consider becoming a Patron for as little as $5/month.
This past year has been a wild ride but I want nothing more than to use all I've learned to continue to grow my work in our world. All difficulties and stressors aside, I am genuinely glad the Universe pushed me back here. Let's stand together and make the world a better place.