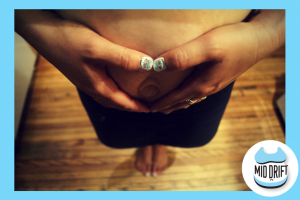 YOU GUYS. YOU GUYS. YOU. GUYS. This is gonna be so awesome. I wrote a little about it here, but the trailer was just released (in time for labor day! har!) so go check it out.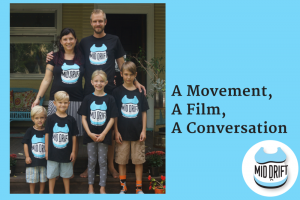 A few months ago, the mama in the picture above, contacted me and asked if I wanted to collaborate on this project. We talked on the phone a little bit and I loved what she had to say. Seems we share a lot of the same thoughts about mama bodies and how best to learn to love ourselves. To be clear, she and her husband are leading this project and I'll just chip in where I can, but I'm thrilled to be even a small part of this.
From their GoFundMe page:
Mid Drift is a feature length documentary film about postpartum experience around the world. America's obsession with "body after baby" is harmful and we want to shift the conversation to center on the incredible experiences and community surrounding motherhood.
We believe that, in order to change the conversation, we must learn from other cultures that are serving new mothers in a more positive way.
We plan to visit several countries from around the globe to discover how postpartum body image and experience varies among cultures and how it impacts their experience.
Basically, it's going to be a documentary about mama bodies and how to learn to love yourself just as you are. I cannot wait! So go throw some money at this for me, okay? Let's change the world together!