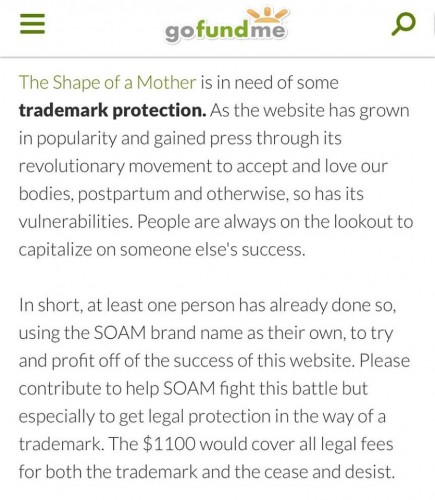 SOAM GoFundMe Legal Fund, Click Here
There is a page on Facebook selling shape wear under the name "The Shape of a Mother" (please do not look it up, I don't want it to get more attention than it already has). I am seeking legal help to retain the integrity of the SOAM name. If you can contribute to the legal fund, that would be so helpful – we are already almost halfway there! If you can't send money, please share the link. It's gotten 120 shares on Facebook since Wednesday and I'd love to double that by next Wednesday!
Thank you so much for all your support through the years!