My name is Lissa, and I have admired this site for sometime now and have finally gotten up the nerve to send in my photos and story. I am at the point in my life where I can say "This is my body, and it is beautiful". I have had 3 pregnancies, but only birthed 2 babies. I have nursed for ..about 27 months total. I will never be a size 3 again, but I would not really want to be. I am proud of my curves. I love knowing that my body has become a woman's body. It is flawed and therefore perfect.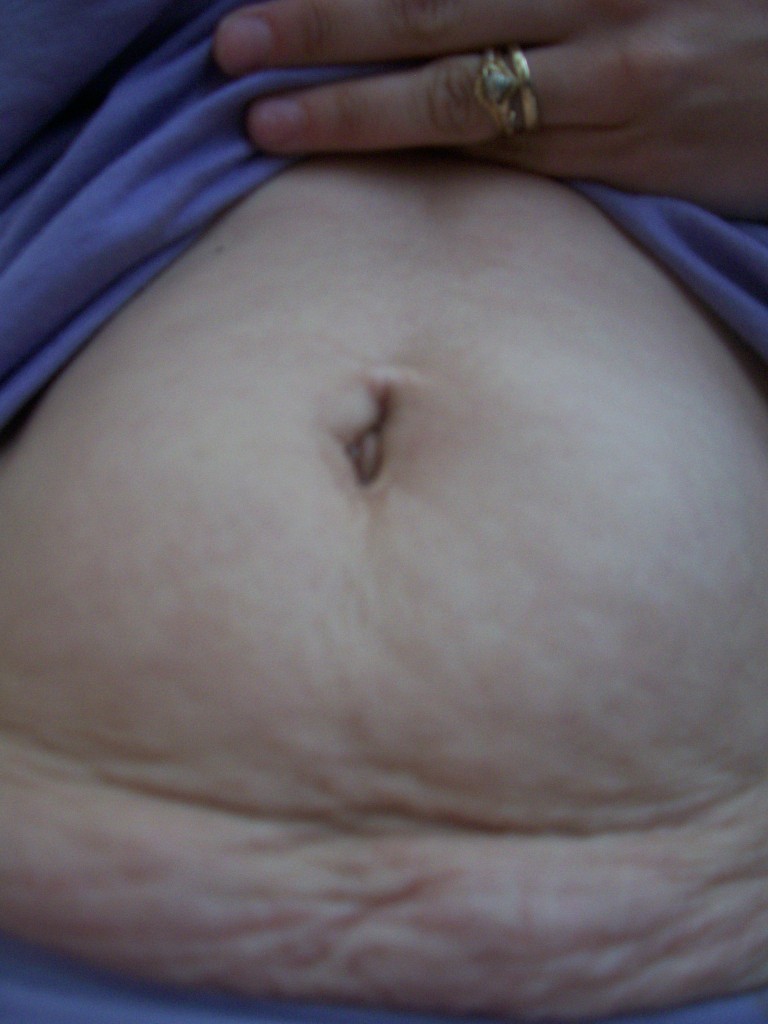 This is my very soft belly that my children absolutely adore stroking.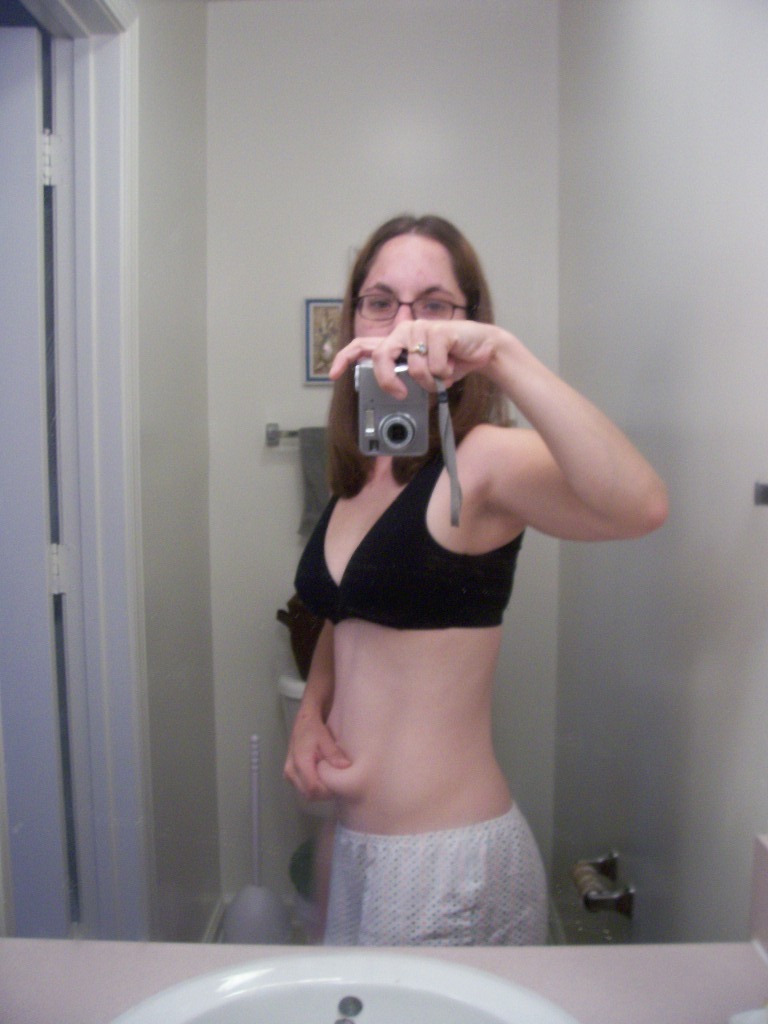 The extra skin you only see when I sit.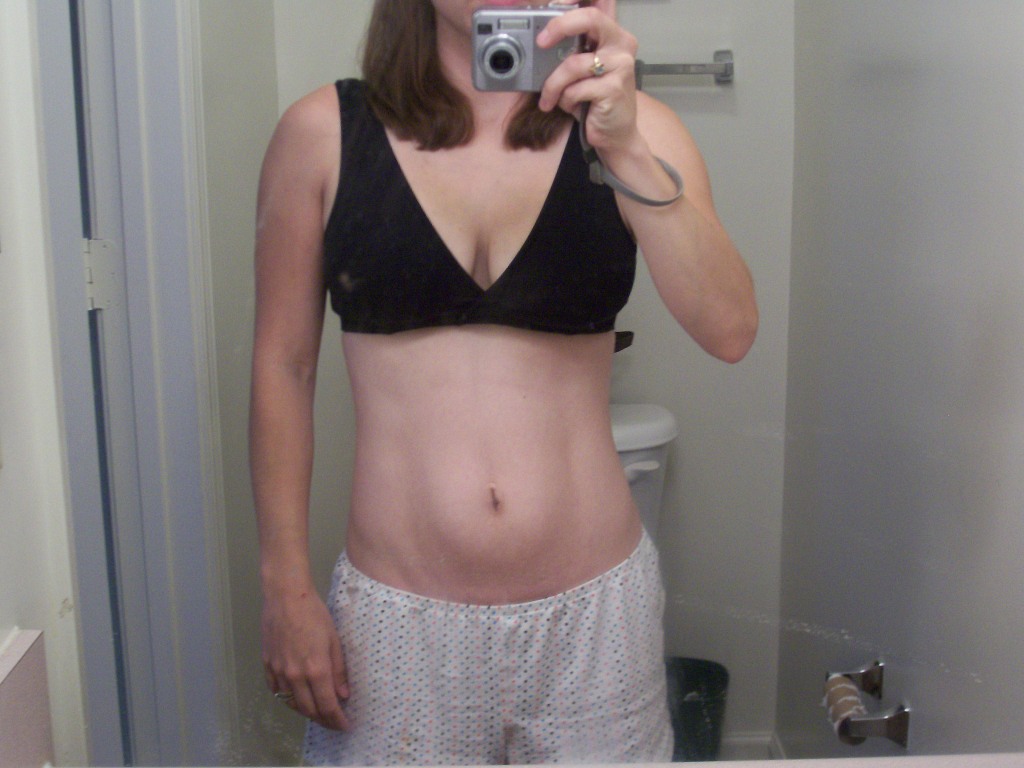 Me standing.

My body nourishing the next generation.
Every mother's body is beautiful, hell, every woman's body is beautiful! We are soft curves and warm places to nestle. We are the fount of life and milk. We are soft hair and sweet voices. We are curved smiles and breasts that sway invitingly.
Be proud of your body, revel in the form that is uniquely female. Do not hide your curves and be
ashamed. Be proud, know that through our bodies, the next generation comes to fruitation.