My son is a miracle, and my body is a mess. It was so hard to see such a beautiful little creature nursing while resting on my "pillow" of a tummy. I was always thin and fit, but was put on restriction at 23 weeks pregnant. I had a hard pregnancy and my son was born prematurely a month early. He had to be whisked away to the NICU and stayed there for 5 days due to respiratory problems. This is a picture of our first nursing session, when he was 51 hours old. I was not allowed to feed him before then.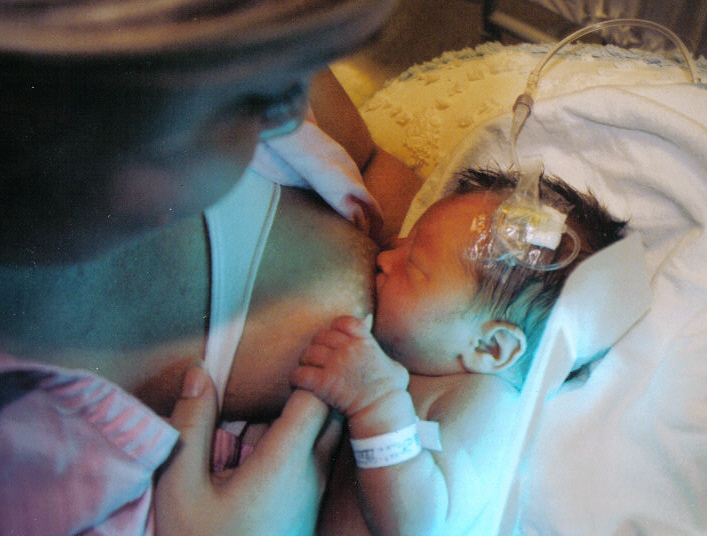 At two week sold he was diagnosed with a heart condition. We had such a turbulent pregnancy (including fertility treatments), birth and now this. I really didn't have time at first to focus on how much my body was disappointing me! My stomach grew huge…here I am at 35 weeks preggo. The last pic before my son was born.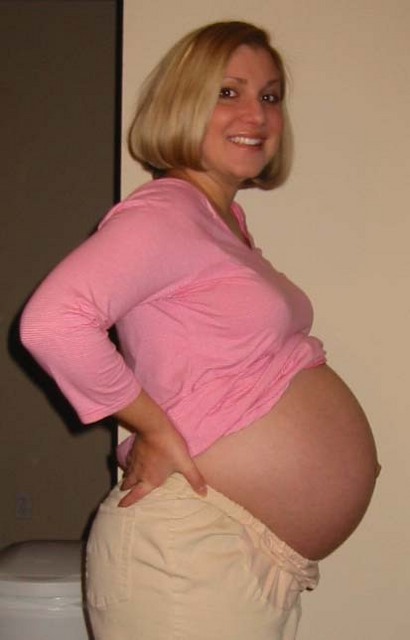 I only got one stretch mark on my tummy, but my hips, butt and thighs are a veritable roadmap of deep, thick stretch marks. They have since pretty much faded and I often run my hand over them to feel the new texture. My tummy now hangs over my pants, as if I am still 4-5 months pregnant. I often look at myself naked and remark how much I look like my mother did when I saw her naked as a small child. I produced something truly miraculous and beautiful….and for that, my body is beautiful, too.
I still marvel at the whole process, and am thankful to have a loving husband and sweet son who think I am the prettiest mommy around.