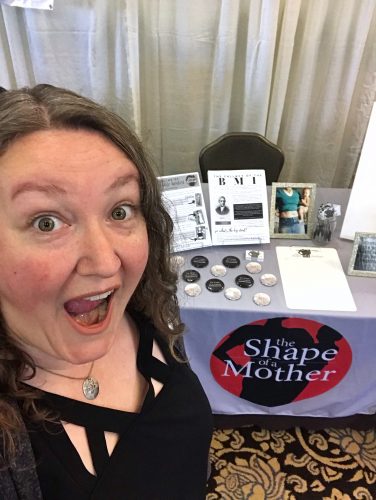 Hello from the other side of my first official tabling event! THANK YOU to those of you who donated to help get me here! Hello to all my new readers from BabyFest!
It was a fun day, connecting with other local birth workers. Everyone who stopped by the table was supportive of the concept and it was great to be able to share our message with more people. It was especially exciting to meet some of you who already knew about SOAM!
It's taken me awhile to be able to post something here, and I apologize. My illnesses have been flaring and spending a day doing all that social work was a lot to process and recover from.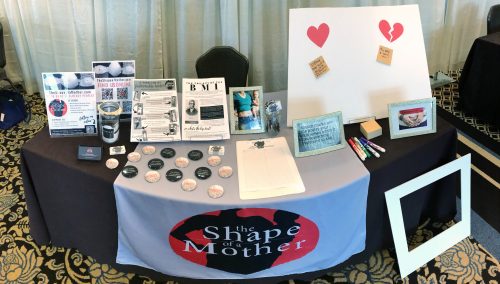 During the afternoon lull, while everyone stopped in at the Great Cloth Diaper Change, I had a moment to reflect on the morning and I was hit with a realization that's left me equal parts excited and apprehensive: I'm not merely trying to start a business, I'm trying to create an entire profession. Obviously, I suppose I knew this on some level, but it wasn't quite this clear, or this close to the surface. Knowing this, I'll approach future tabling or public events differently, but I'm not exactly sure how. Perhaps a flier or brochure with more in-depth information? I don't know. How does one find a way to create a whole profession? How do I find a place to fit in the birthing community (or, where do I fit outside the birthing community, because my work on body positivity does not begin or end with mothers)? I'm not sure of the answers to these questions. Perhaps I should have been a business major? haha
I am still moving forward with all the work we are currently doing, and I will continue to learn how to grow SOAM into something even more revolutionary. If you are local, consider booking a Body Positivity Party. If you believe in our mission at SOAM, consider becoming a patron – SOAM has helped thousands of women over the years, if only 250 people donated $5/month, we'd have over $1,200 a month to work with and everyone knows that starting a business (or profession!) costs.
Thank you, to my readers, to those who have submitted, to those who have contributed. You are what makes SOAM possible.