Original entry here.
i first found this site right after i gave birth to my son 2 years ago. i of course was a little skeptical about putting photos of my once toned now scarred body on the internet for the world to see. after looking at the site more and seeing the confidence it had obviously brought to its other participants i decided to put my pictures up. my son was 16 months old by this time…and my body was still scarred….but i was proud of what those scars meant and was ready to share them with the world.
well like i said my son is now turning 2 … and i am currently 15 weeks along in my second pregnancy. the shocker in this one however is that we are having TWINS. i had begun having a few complications in the first trimester and had to have a sonogram…and low and behold…there they were….my TWO beautiful little peanuts!!! =)
though i didnt mention it before…my husband is an identical triplet…and therefore his family is thrilled to death we are having multiples….though his mom seems to think i should have just had all 3 at once….lol. CRAZY!!!
we however are extremely excited and trying our best to prepare for the birth of our 2 new babies due february 14th of next year!!!
the pictures i have added are of me pregnant at 15 weeks (huge already i know….)…..a sonogram picture of my babies…..my husband and his brothers when they were born and the little family we have now awaiting our new arrival. i will continue to update you as i progress in my pregnancy and of course once the babies are born.
i want to thank you for this site and thank all of the beautiful women that have participated so far!!!
thank you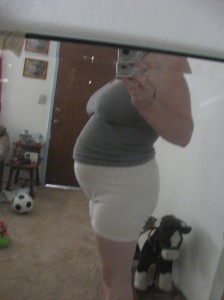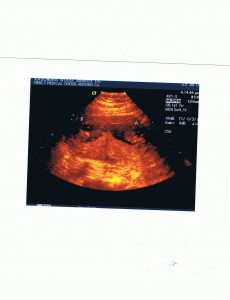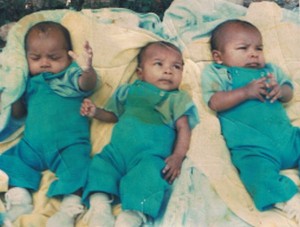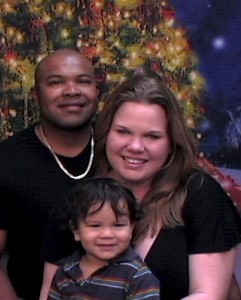 Updated here.