Here's a picture of my stomach when I found out I was pregnant…I was about 8 weeks along.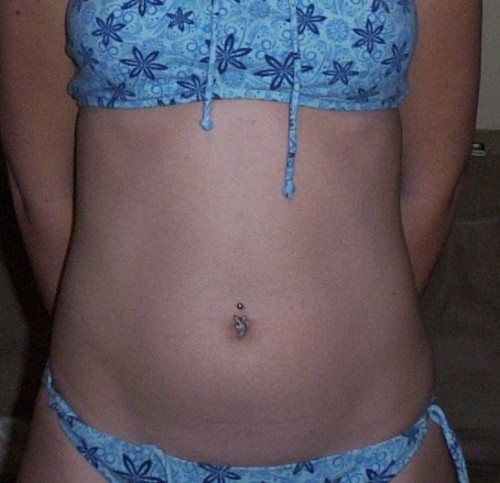 in this picture, I was 8 months pregnant. I took this picture the day before the boys were born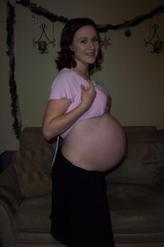 And finally, here is the picture of what my stomach looks like now. They are 8 months old now, so this looks a lot better than it did a couple of months ago.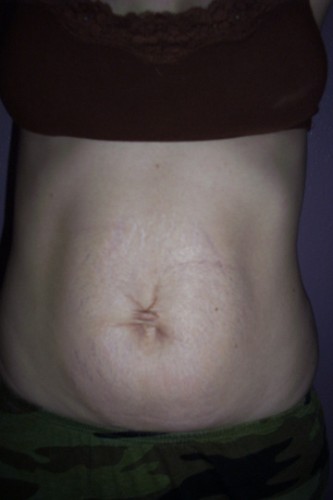 I wanted to thank you for making this website. It's so nice to know that I am normal, and that not everyone looks like a supermodel! Yes, my body doesn't look the same way it did before they were born, but they were so worth it…I like to think of my "twinskin" as a badge of honor.