Most people my age are changing their majors in college, because they decided they don't really like Art History as much as they thought they would.
They know exactly how many beers they can drink and probably still drive home.
They still are secretly thrilled that Mom can't tell them what to eat or the "appropriate" way for someone that age to dress.
But not I.
I have been married almost four years, have experienced what "Two under two" really means, and yes – I relish the fact that I would rather sit at home watching Madagascar 2 then go to the club.
I met the man of my dreams when I was 17, married him within five months, and got pregnant in our first year. I was 5'3, and 125 pounds (super muscular too; I was a dancer).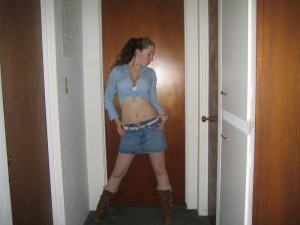 I gained at least SIXTY pounds by the end.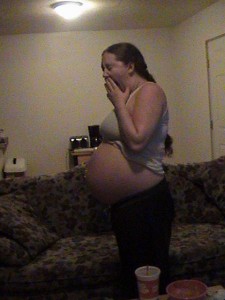 And nobody told me that might happen. I never lost enough to get back to my pre-pregnancy weight. I tried so hard to have the self esteem I once did, but those around me were determined to bring me down. One of my friends felt the need to tell me that "a few crunches would tighten that tummy right up." Thanks, skinny friend of mine. People close to me thought it was a good idea to enlighten me as to why I "gained so much EXTRA weight." Apparently, they thought it was just me being a cow while pregnant. Okay, maybe that last part is a teensy bit true.
My amazing and beautiful daughter made me forget about the things that used to matter to me. Like: how I look in a bikini; is that girl staring at me because she is jealous of my awesome boobs; can I buy that in a size small…. These things magically got away from me while I was busy raising my baby. Also, she started walking at 7 months old, so I didn't have much time to sit and think anyways. Bless her little heart.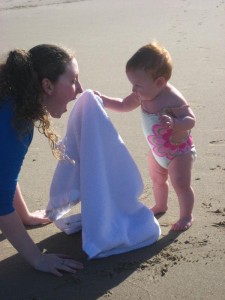 I got pregnant again when she was ten months old, and I was 150 pounds. And I decided I was happy with that.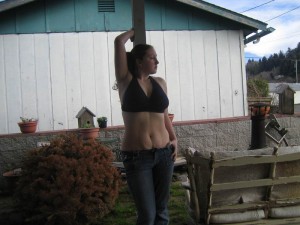 I only gained 30 pounds the second time around.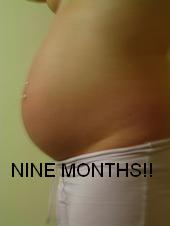 When my baby boy was born, my tummy seemed to recede much faster. Maybe it was because I was chasing around my 1.5 year old. Who knows.
I felt myself getting happier about my body so much sooner. Everything has fallen into place for me now – I spend my time worrying about toy recalls, wondering if my girl can still fit her fat head into the 12 month shirt, when my boy will decide that boobies are not enough and that he wants some real food, and how my toddler wakes up several times a night but my infant sleeps at least 8 hours straight.
It really helps that my husband is realistic – he knows exactly what a body is going to look like after a baby. And he tells me everyday that I am just as beautiful as I have ever been (except now and then he says I am just a little bit more beautiful…. he is such a wily one). I stare at myself in the mirror all the time and say, "You are one hot momma!"
And not because I am flawless. But because I know what makes me attractive to the people who matter; the fact that I am doing a great job raising my children.
I know my body isn't perfect now. But it wasn't perfect when I was skinny either. My life, on the other hand, feels about as close to perfect as it can get. At least until we have our other four children.
Me, four months after baby #2