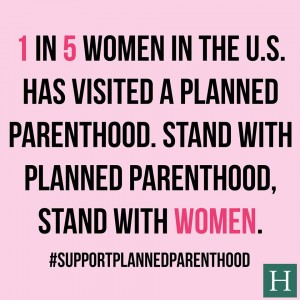 I have used Planned Parenthood for yearly exams, for health issues, and for antibiotics when I've had a UTI. When I didn't have insurance, this was my only choice and I am SO GLAD that not only was I able to go there for my health care, but also that I have never experienced harassment while visiting one of these clinics (let alone violence like we saw today).
I know a lot of my readers at SOAM are not in favor of abortions, but I am here to say very clearly that I support ALL mamas, no matter what your history. If you've used PP for birth control or an abortion or nothing at all I support you. If you've chosen not to have children, or if you are a trans man who has had children I support you.
This kind of violence is disgusting and makes me want to cry.