Pregnancies-2 Births-2
14 months postpartum
25 yearsold
Daughter 3 years old Son 14 months
I went from worshiping this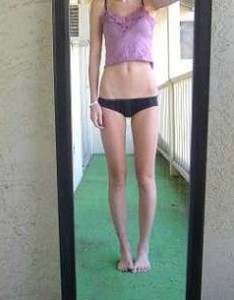 to this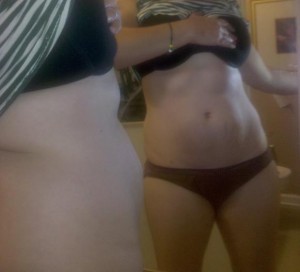 I suffered… uh.. have been suffering…well.. am struggeling against having.. ugh.. I HAVE an eating disorder. Kinda like … once and Alcoholic always an alcoholic… if im not very carefull I trip and fall flat on my face. Anorexia and bulima have been a contant companion, violent relentless enemy, savior and murderer to me for 12 years now. It began quietly… at first then before I knew it took over my whole life, my mind, my heart and my soul. It took me out and threw me in the trash and filled every part of my ever diminishing life oozing, and destroying, slowly killing me. I ended up at 19 in and out of the ER untill 20 when I was interventioned into treatment after 6 months and a whole whirlwind of drama i left treatment, I got married suddenly to an old friend from high school and with in 3 months we were pregnant. We… rather… I wanted to get pregnant. I wanted nothing more in life then to have a whole family, something that was truely mine. I wasnt ready … I didnt like the out of control feeling I had when my then pretty thin and in-shape body started to morph and change. With morning sickness so intense I had my very own room at the OB office for daily IV fluids. Morning sickness gave way back in to purging… back in to bulimia. Through the whole pregnancy I was bulimic. I was intensly asshamed and hated that I was hurting my baby but I had lost my self then. at 38 weeks they induced labor because of pre-eclampsia and 48 hours later my perfect daughter was born. She has some respritory complications but they were caused by a medication they gave me during labor to keep my blood presure down, not because of anything I had done. Praise God that she was okay. After a short stent in the NICU she came home healthy and happy and hasnt looked back since. I however was not happy. I loved my child Loved her soooo much! but I HATED my body. within a few months I gave way back to bulimia after troubles breast feeding and having to pump constantly I felt like a cow.. I felt like I looked like a cow and I couldnt stand it. At 9 months PP I ended up in treatment again at Remuda Ranch envying the girls with feeding tubes.. a few months later we got pregnant again with my son. This time I switched from Bulimia to Anorexia and 1 month into the pregnancy my husband deployed to iraq leaving me sick with morning sickness again and a VERY srong willed 1 yearold. needless to say things didnt go well. I lost 14 pounds before I gained anything…. 3 months later my husband was "Red Crossed" home because I was starving myself and my unborn son to death. I entered treatment again at a place in Florida and finally gained weight. I was 6 months pregnant and you could barely tell. One month after I left Florida I gave birth prematurely to a 6 pound baby boy. In contrast to the first delivery I had this one went smoothly and calmly and My Son had no complications even being a month premautre. He was tiny though and still is to this day.
Things have been different this time around. I dont have as much time to worry about my body I fall in and out of eating disordered behaviors but not quite with ther ferocity that I once had. I still hate my body. I really hate it.. And I hate the weight to height chart ratio things.. acording to it Im overweight… first time in my life! I had to stop playing Wii fit cause it was killing me inside to hear it tell me everyday.. "thats over weight!" ugh.
I know what my eyes see in the mirror isnt what everyone else sees but it's still tormenting. I went from Unmarried and (sadly) pro Ana ( which is a "cultish" internet community that encourages eating disorders as a "way of life" instead of something that is life threatening and DISORDERED… ) to a married mom of two small children.
Beyond the body and eating issues I love my children and Im begining to love my life more and more everyday. After my son was born I had my tubes tied so that I couldnt have another pregnancy and put another precious life at risk. But.. in my heart I feel like there is a third child waiting to be born. And In time I pray that My loving and forgivning God in heaven will change me and prepare me to receive that child is it is his will one day. Hopefully in a healthy and natural way. My children keep my mind and my heart busy and as long as I am walking with God he keeps my soul busy too. And thus there should be no time for eating disorders… only passing glances in the mirror and a few tormenting moments thinking about summer seasons and bathing suits and what not.. but then a loving sweet voice calls out.. " Momma… I need help… Momma.. read book… " and I am called back to reality.. where it really doesnt matter what my body looks like.. Who cares! I am healthy… and my children are healthy ( thank God) and my husband who has weathered my "whole storm" has percivered and still loves me just the way I am, strech marks, sagging, wider hips and all.
One day… maybe I can feel the same way too, but for now.. I focus on what I do like. Like.. Im a kick butt mom! and I do a pretty good job at keeping the house clean, among MANY other things.. oh.. and I like my hair… lol…see it's not all bad.
For the moms out there struggeling.. The thing I find the most helpful is to surround myself with strong women who arent ashamed of their bodies.. not that they love them or think they are prefect… but.. we are moms.. we have much to be proud of. I feel so inspired when I see a mom at the pool that isnt prefect but isnt hiding it.. CONFIDENCE>>> that's attractive. no matter what you look like… yep.
Well that is all Im gonna give, too much to little… who knows. but thats the story of my body. Hope it helps someone!