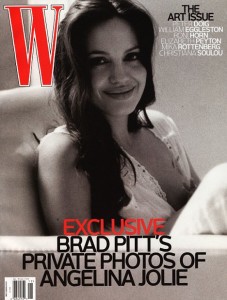 I have seen this stunningly peaceful photograph of Angelina all over the net recently, but had not gotten around to reading the article until a reader prompted me. I found this beautiful quote within,
'I'm with a man who's evolved enough to look at my body and see it as more beautiful, because of the journey it has taken and what it has created,' she says.

'He genuinely sees it that way. So I genuinely feel even sexier.'
Thanks, Christina, for the link!