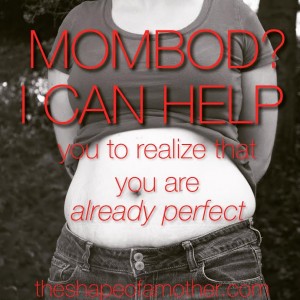 After the weird and sexist #dadbod trend, women tried to take back their right to exist just as they are, mom bodies and all. Which is, you know, kinda the thing here at SOAM. So I have been hanging out on Instagram and Twitter in the #mombod tags and for the most part loving the movement.
But I've started seeing something more sinister. People are taking the movement and using it as a way to exploit the insecurities of moms and to make money off their emotional pain. I mean. This isn't new. It's the backbone of the fashion and makeup industry to feed off the insecurities of women. But it's frustrating and makes me a little stabby. Kind of like that time they stole my picture and used it to sell stretch mark cream. SIGH.
So, you know, it's finals week and I got burned out on graphing quadratic functions so I laid down on the couch and made this (GOD BLESS 2015 AND THE IPHONE). And I AM SO SORRY that it's cheesy as hell, but it gets the message across. As always, aim for health. But, also as always, never forget that you are beautiful ALWAYS. You don't NEED to change a thing to be beautiful. You already are.