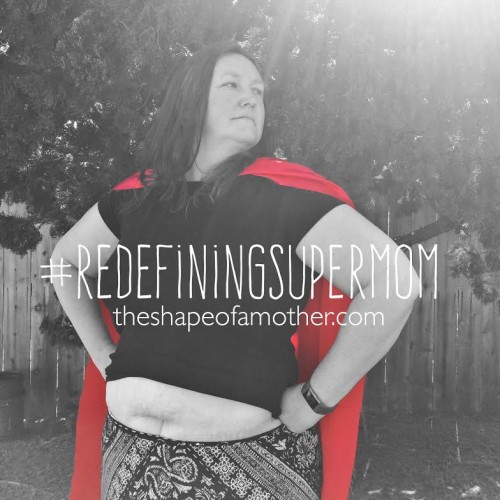 What it is
#redefiningsupermom isn't about Doing All The Things. It's about not Doing All The Things and honoring your need to let go. It's about imperfections and seeing the beauty in them. Imperfect bodies are beautiful. Imperfect mothering is beautiful. Imperfect lifestyles are beautiful. Imperfect birth experiences are beautiful. Imperfect nursing experiences are beautiful. Imperfect fertility stories are beautiful. Imperfect pregnancies are beautiful.
We seem to have created this idea that we need to be the perfect mom by having all-natural births, breastfeeding 100%, feeding only organic homemade baby food, being 100% patient 100% of the time, and planning elaborate theme birthday parties and doing them all ourselves. But that's not enough- we also have to be professionals and thin and smooth and young forever and always 100% put together. We have to be assertive but not so much that we're bitchy. We have to be professionals but not so much that we aren't "good" mothers but we also have to be good mothers but not so much that we aren't professionals. We can't win.
#redefiningsupermom takes back our power to be imperfect. Real Supermoms are moms who mess up sometimes, who look a mess sometimes (or most times), who try to do what's best for their kids and who do the best they can, whatever that looks like for them. Real Supermoms have stretch marks and stains on their clothes. Real Supermoms have careers or they choose to stay home with their kids. Real Supermoms breastfeed or don't. Real Supermoms feed their kids organic foods and sometimes they can't afford to or just don't. Real Supermoms are REAL.
Fuck unrealistic standards for moms. I am #redefiningsupermom Are you? Show us your imperfect on social media and add the tag #redefiningsupermom
Events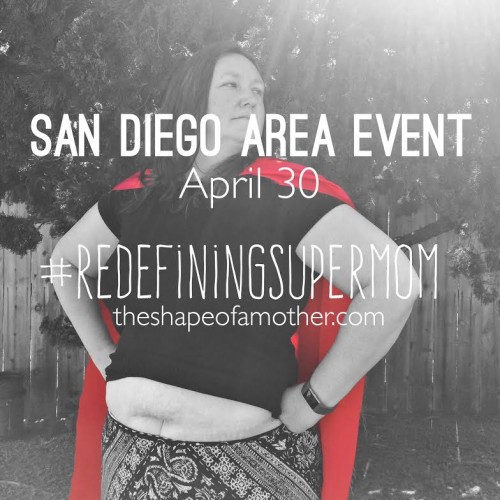 April 30th, 9:00a.m.
San Diego, location TBA
An in-person SOAM gathering of supermoms! Don a cape (anything will do – blankets, fabric, etc), and join us at a location TBA Sunday April 30th for community, discussion, and a group photo of all of us together, bellies bared, #redefiningsupermom
Please wear shirts without logos or images (the resulting photos will be used as promotional material for SOAM).
I will bring coffee and bagels for sustenance so please RSVP so I know how many to feed.
Events like this are empowering and uplifting. They help us to heal from our own body image issues as we share our anxieties in a loving and supportive environment. Hope to see you there!